Dev Update #2 - Panels and Pre-Alpha Builds
Another quick update from the last week or so of development.
The most noticeable change worth noting has been the addition of
Panels
into the game. While structurally almost identical to Hoops, Panels are solid and offer a variety of unique physics-based 'ricochet' challenges to levels.
Click below to view the video and see some Panels in action.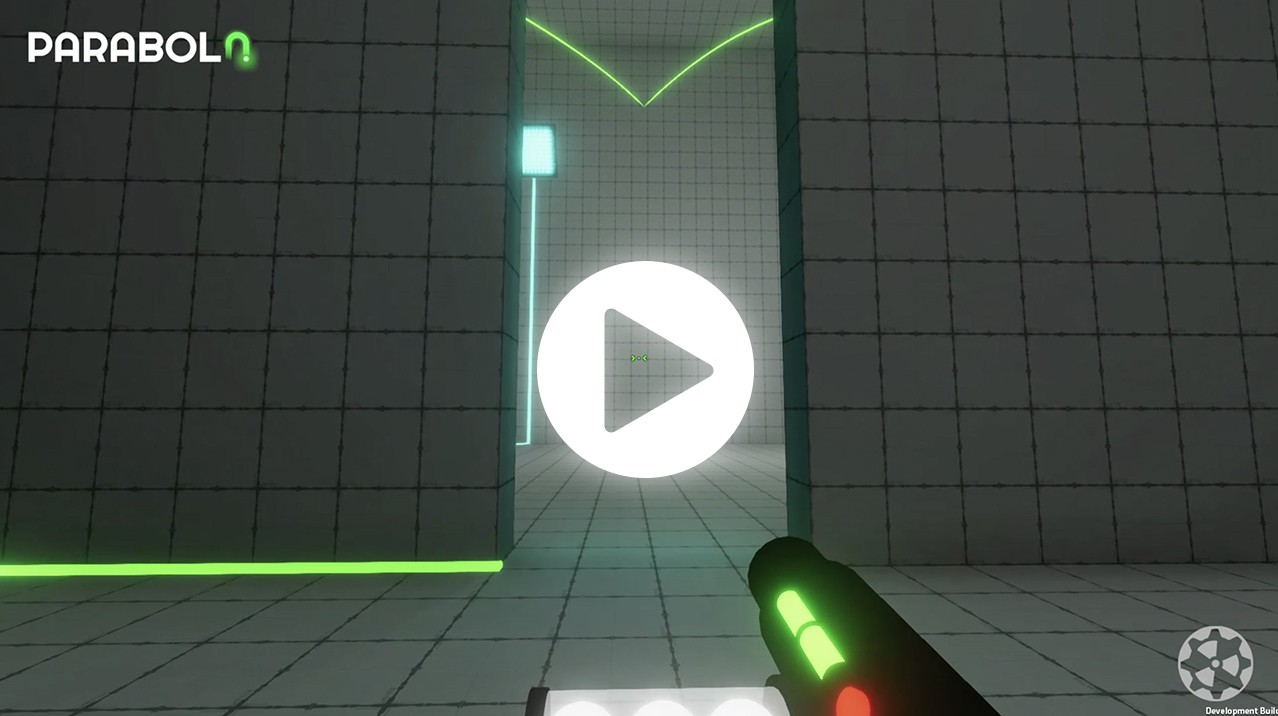 An important factor to note with this demonstration is the test environment is running with infinite ammunition in the ARC. In a live puzzle chamber, players will be limited to one or several canisters (available as pickups). This means that an entire chamber may have to be completed with as little as 3 shots. This is where Parabola's difficulty really begins to manifest.
There is not much else to share content-wise. But on the announcements front, there are some items I'd like to discuss:
Discord Server
I've set up a Discord server to start building a community around the game. In addition to the newsletter, the Discord sever will be the only place to receive access to Public Pre-Alpha and Alpha builds as they start becoming available in the coming weeks. So, if you're interested in helping test Parabola in its early stages - please
join the Discord
!
Pre-Alpha Builds
On that note, it is worth mentioning that the first Pre-Alpha build is on the horizon. If you're looking at the
Public Roadmap
on Trello, everything in the
DOING
category is slated to be completed before the first public Pre-Alpha release. This release will feature a test environment which will also act as a hub to three or four test chambers. These levels will be hard and meant to stress test the limits of the game's difficulty and implementation.
Dev Vlog #1
This weekend I am going to be filming a more intimate and up close look at the development process, my workstation and workflow, and some insight into the game's vision and direction. These 'Dev Vlogs' as I'll call them will be a regular occurrence throughout development that I'd like to share at least once a month.


Twitch Streams
I'm going to be gearing up to stream some live development over on our
Twitch channel
. The best place to keep tabs on when I go live would be Twitter, where I'll post status updates. This is a great place to not only see how the game is built in a raw environment but also interact with me and learn a little more about game development and design.
I'll have more to share at the start of next week, namely the Dev Vlog. Until then - take care!
Michael DeLally